While communities of practice begin to incorporate artificial intelligence into the mobility landscape, Courtney Ehrlichman launched the Ehrlichman Group to ensure that these technologies solve for humanity. Courtney's background - steeped in community & economic development, human-centered design, public policy & bleeding-edge mobility a.i. research - drives the The Ehrlichman Group's vision into real-world application.
Previously, Ms. Ehrlichman spent a decade at Carnegie Mellon University in different capacities. As Deputy Director of the Traffic21 Institute, she ran $45M in future of transportation research across Computer Science, Robotics, Policy and Engineering Schools, in partnership with USDOT, pushing the national conversation into an automated vehicle future while building partnerships to deploy the research in a real-world testbeds. Prior to that, she was awarded an Obama Stimulus grant for her economic development research, which was spun out into a nationally-funded, community program.
In late 2016, while at CMU, Ms. Ehrlichman co-founded RoadBotics, a Robotics Institute spin-off company that uses AI to monitor road surfaces. She writes on the social implications of mobility ai and has spoken both locally and globally about her concerns (from TEDx Pittsburgh to the United Nations).
Ms. Ehrlichman serves as an advisor for start-ups at Carnegie Mellon University; on the boards of Partnership for Advancing Responsible Technology (PART) and the Intelligent Transportation Society of Pennsylvania (ITSPA); and on the the Intelligent Transportation Society of America's Cybersecurity Task Force, the Pennsylvania Autonomous Vehicle (PAAV) Task Force, the PAAV Local Government Subcommittee, and the PAAV Summit Planning Committee. In 2015, she was instrumental in the founding of the Women's Transportation Seminar Pittsburgh Chapter.
Of note
Advisor, Mobility Start-ups, Carnegie Mellon University

Universal Basic Mobility Keynote: United Nation's AI for Good Conference, 2019

State of the AV Industry: Presentation to Pennsylvania AV Task Force, 2019

Contributing Writer at The Drive, 2019

Winner of Ford's City of Tomorrow Challenge Pittsburgh, 2018

Transpo Tech Subject Matter Expert for Mobiliti, a first of it's kind co-design workshop

Tedx Talk: Autonomous Vehicles for the Rest of US, 2018

Co-founded RoadBotics - a spin out of Carnegie Mellon's Robotics Institute; $7.5M Series A round

USDOT Smart City Challenge, Mobility Analytics Lead, SmartPGH
Psssst:
To find out what year Courtney was a bicycle messenger, visit LinkedIN.
Sean Qian,
Mobility Analytic
Sean Qian is an internationally, recognized expert in large-scale dynamic network modeling and big data analytics for multi-modal transportation systems, in development of intelligent transportation systems (ITS) and in understanding infrastructure system interdependency. He has partnered on projects with a number of public agencies and private firms, such as NSF, DOE, FHWA, Pennsylvania Department of Transportation (PennDOT), Pennsylvania Department of Community and Economic Development (DCED) & IBM. He also directs the Mobility Data Analytics Center (MAC) at Carnegie Mellon University.
Dr. Qian's focus areas:
Dynamic large-scale network modeling

Intelligent transportation system (ITS)

Urban systems interdependency

Parking management

Infrastructure resilience

Multi-modal transportation modeling

Transportation economics and policy

Traffic operations
Dr. Qian is the recipient of the NSF CAREER award in 2018.
Dr. Qian was a postdoctoral researcher in Civil & Environmental Engineering at Stanford University, received his PhD in Civil Engineering from the University of California, Davis and his MS in Statistics from Stanford University.
Constantine (Costa) Samaras is an associate professor in the Department of Civil and Environmental Engineering and Affiliated Faculty in the Energy Science, Technology and Policy Program at Carnegie Mellon University. His research spans energy, climate change, automation, and defense analysis. Costa analyzes how energy technology and infrastructure system designs affect energy use and national security, resiliency to climate change impacts, economic and innovation outcomes, and life cycle environmental externalities. He directs the Center for Engineering and Resilience for Climate Adaptation and is Co-Director of the Power Sector Carbon Index. He is a fellow in Carnegie Mellon's Scott Institute for Energy Innovation and by courtesy, a faculty member in both the Department of Engineering and Public Policy and CMU's H. John Heinz III College of Information Systems and Public Policy.

Costa is also an Adjunct Senior Researcher at the RAND Corporation and a Non-Resident Fellow of the Payne Institute for Earth Resources at the Colorado School of Mines. He served on a National Academies Committee, serves on the ASCE Committee on Adaptation to a Changing Climate, and serves on both the Alternative Transportation Fuels and Technologies Committee and the Energy Committee of the TRB. He has published studies examining electric and autonomous vehicles, renewable electricity, transitions in the energy sector, was a contributor to the 4th National Climate Assessment, and was one of the Lead Author contributors to the Global Energy Assessment.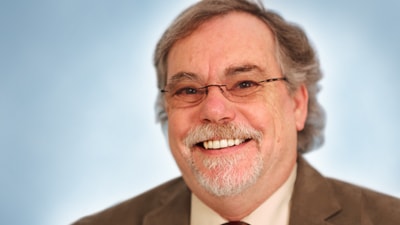 Steve Smith is the Founder and Chief Scientist at Rapid Flow Technologies. He is the co-inventor of the Surtrac adaptive traffic signal control system. He pioneered the development and use of constraint-based search and optimization models and has successfully fielded AI-based planning and scheduling systems in a range of application domains. Steve is a fellow of the Association for the Advancement of Artificial Intelligence (AAAI) and a Research Professor in the Robotics Institute at Carnegie Mellon University, where he is the Director of the Intelligent Coordination and Logistics Laboratory.
Mr. Smith's research interests include:
Planning and Scheduling in the Large

Mixed-Initiative Problem Solving

(Re)Configurable System Architectures

Constraint-Based Reasoning and Optimization

Machine Learning and Evolutionary Computation

Intelligent Systems in Manufacturing, Transportation and Space Applications
Jasdeep Khaira, Administrative and Project Assistant
Jasdeep Khaira is an administrative and project manager at The Ehrlichman Group. She has worked across many different organizations in leadership roles, including as Director of Artist and Member Services at Pittsburgh Filmmakers/Pittsburgh Center for the Arts. She is best known in Pittsburgh as the co-founder and director of Encyclopedia Destructica, a self-published, hand-made artist book operation inspired by the need to explore, create and distribute contemporary art and culture in an accessible way that encourages community participation and involvement. Over a seven year period, Khaira oversaw the production of 25 books, including "Strange Attractors: Investigations in Non-Humanoid Extraterrestrial Sexualities," a 288-page, full color book and 120-minute DVD encompassing art, writing and film. Only partly tongue-in-cheek, it includes the work of 70 artists, writers and filmmakers who've explored a variety of possible extraterrestrial life forms.
Khaira has partnered and assisted Ms. Ehrlichman administratively on many endeavors including being on the advisory board for Ms. Ehrlichman's economic development research at Carnegie Mellon University and administrating and later directing, The Flight School Fellowship, a professional development program for regional artists, writers and filmmakers, which Ms. Ehrlichman successfully raised Federal Stimulus dollars to spin out of Carnegie Mellon University.